WATCH: In first teaser for 'Deadpool 2', Wade explains the plot of 'Logan' – Spoiler alert. But not really, because you have to go fishing for clues.

Ryan Reynolds as Deadpool
As speculated, a teaser for Deadpool 2 has been attached to Hugh Jackman's last Wolverine movie Logan. For those who have not had a chance to watch the movie in theatres right now, Ryan Reynolds generously put out the teaser on YouTube on Saturday
It is known that Reynolds' Deadpool is obsessed with Jackman's Wolvie. It stems from the love this (self-proclaimed) biggest fan of Jackman has for the Aussie actor. Reynolds has crashed Jackman's interviews, engaged in Twitter banter with the actor and also tried his best to get Deadpool and Wolverine to work together. The mystery over this movie project continues but the marketing brains behind Deadpool and Reynolds himself came together to insert Deadpool in the same movie as Wolvie in a different way.
Directed by David Leitch, the clip comes on screen just before Logan is about to start. In the clip, Wade Wilson is on his way to watch Logan in a theatre in a shady neighbourhood when he sees a man being mugged. Wade won't let that happen on his watch.
So, he runs towards an empty phone booth to 'squeeze his ass into red spandex' (get it?) while the mugger and victim continue to argue. During the costume change (with a good amount of mooning), he also makes a quick call to his costumer Larry about layers. After hearing a gunshot, when he finally comes out to save the day, the great Stan Lee makes a cameo, complimenting Wade on his costume. Wade, of course, tells him, "Zip it, Stan Lee."
By this time, the mugger has succeeded and Wade is now looking at a dead man lying on a pile of groceries. Wade, yes, you should have called 911 first. You're no superhero. You have said it yourself time and again.
Then Wade keeps on talking to himself about Logan as he eats Cherry Garcia ice cream. How he will die in the movie. How ridiculous his outfit is.
The end credits roll. But if you look closely, it's Hemingway's The Old Man and the Sea told from Wade Wilson's perspective. Fun Read.
Check out the teaser:
Easter Eggs
1. The graffiti on the phone booth reads 'Nathan Summers is Cumming Soon.' Nathan Summers is the name of Cable, the very mutant who will join Deadpool in the second movie.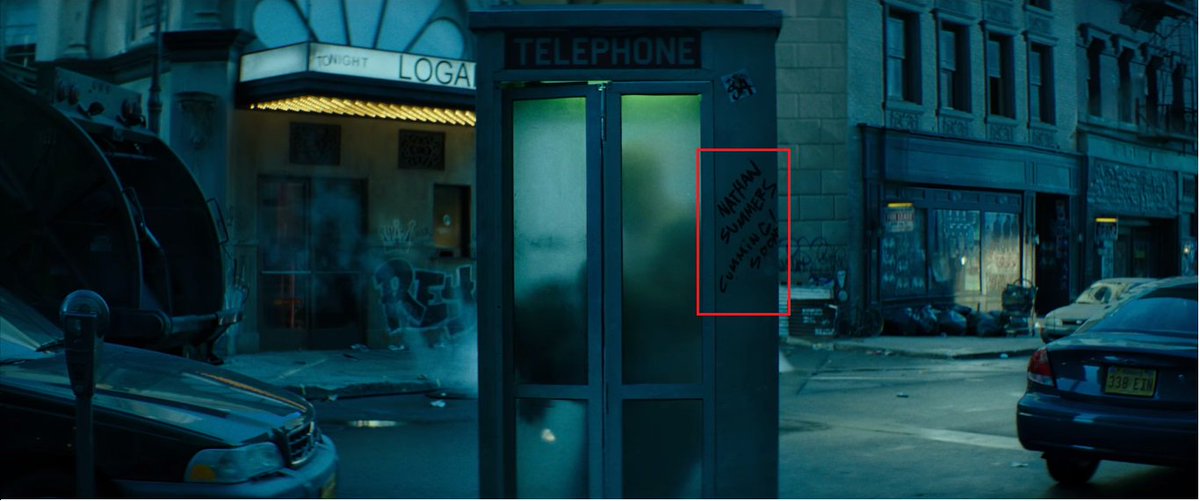 2. There is another Nathan lurking in the background when we look closely on the wall behind the phone booth. There is a poster of Nathan Fillion's Firefly stuck to it. This gives strength to the rumours of Nathan being cast in the movie to play Cable. But that can be countered with reports of David Harbour of Stranger Things is being considered for the part and Russell Crowe's Twitter interactions with the creator of the character indicate something else too.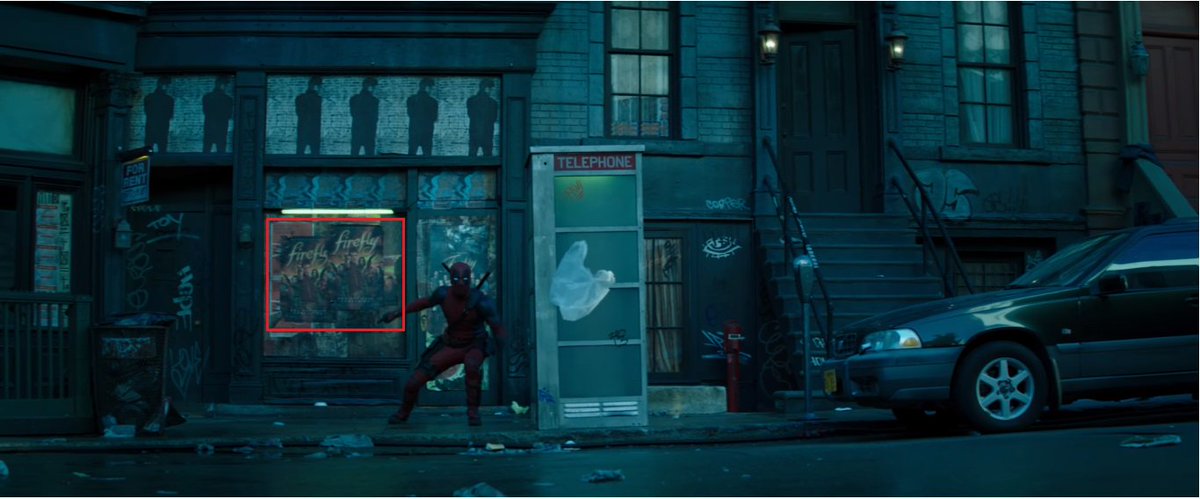 3. The entire clip is foreshadowing the entire movie Logan. Thanks for the spoilers, Wade!
Production of Deadpool 2 is yet to begin. But fans don't mind this little dose of the mercenary for hire for now, making up for the wait until the movie releases.